Eagles edge Warriors in shootout on Wednesday
December 10, 2014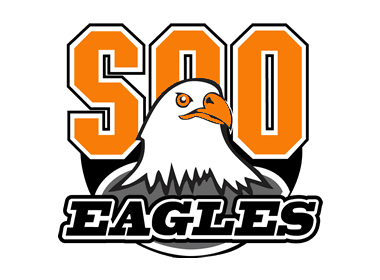 Soo 4 @ Michigan 3 (SO) – Mitch Vanderburg had a huge night as the Michigan native scored twice and added the only shootout goal as the Eagles edged the Warriors, 4-3 in a shootout.
The teams were deadlocked at 1-1 after the 1st period as Alex Berardinelli scored on the power play for Michigan and Vanderburg answered back for the Eagles six minutes later.
In the 2nd period, Tyler Groat scored for the Warriors, putting the home team ahead 2-1.
In the 3rd period, goals from Trevor Cope and another from Vanderburg gave the Eagles their first lead of the night at 3-2. With less than five minutes to go, Groat answered back with his second goal of the game to tie things at 3-3, which is how regulation would end.
After a scoreless overtime, Vanderburg scored the only goal of the 10 combined shooters in the shootout and Eagles goalie Jack Berry stopped all five shooters as Soo picked up the win. Berry ended up making 37 saves in all, while Hunter Vorva made 42 saves in the loss. Vorva and his back-up Aaron Callan, both began the season playing in the NA3HL, but both were recently called up to the NAHL.