Watch Now: Debut edition of Inside the NAHL
October 24, 2014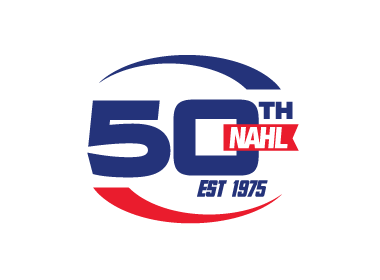 The North American Hockey League (NAHL) is proud to present a new feature this season entitled: Inside the NAHL.
Inside the NAHL is a new program on the NAHL TV platform that will be a video show about all topics related to the NAHL. The program is hosted and produced by NAHL Director of Communications and Sales, Alex Kyrias.
"There are so many resources at our disposal and we feel like we can cover many topics throughout the season," said Kyrias. "We wanted to cover a lot of ground with this first episode and feature some things we did over the summer extending through the NAHL Showcase. Most of all, we want to have fun with this and take a step beyond what a traditional highlight show is all about. We just want fans to have a good time with it and hopefully come away with something new."
Inside the NAHL plans to go in-depth with coaches, scouts, alumni, players, league staff, team administrators, league partners and more.
The debut show features an interview with former NAHL head coach Jon Cooper, who is currently the head coach of the NHL's Tampa Bay Lightning. It also features a conversation with Pete Carlson, the General Manager of the Schwan Super Rink in Blaine, Minnesota, the host facility of the NAHL Showcase. Inside the NAHL also has an exclusive interview with NAHL Commissioner Mark Frankenfeld.