Watch Now: NAHL Plays of the Week, Sept. 22-28
September 30, 2014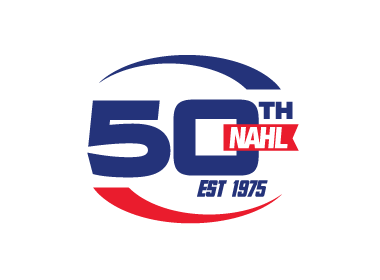 The North American Hockey League (NAHL) is pleased to continue the NAHL Plays of the Week, seen exclusively on NAHL.com this season.
The Plays of the Week can be viewed every week on the NAHL TV platform and features the top goals and saves of the week from NAHL games played Monday-Sunday that respective week. Plays must be submitted or nominated by member clubs.
This past weekend, teams got back to normal with several having their home openers. Check out some of the best plays the league has to offer in this week's edition.
Do you have a goal or a save that you would like to see in the NAHL Plays of the Week? We want to hear from you! Email us your nominations and you could see them in next week's edition.
This week's edition features plays from the following:
Tobias Bjorklund - Minnesota Wilderness
Austin Beaulieu - Wichita Falls Wildcats
Nathan Bryer - Corpus Christi IceRays
Scott Donahue - Keystone Ice Miners
Razmuz Waxin-Engback - Odessa Jackalopes
Tyler Johnson - Corpus Christi IceRays
Nikita Litviak - Wichita Falls Wildcats
Hampus Sjodahl - Odessa Jackalopes
Andrew Lindgren - Corpus Christi IceRays
Vito Aluia - Keystone Ice Miners