Ice Miners move into 1st place with 2-1 win on Sunday
September 28, 2014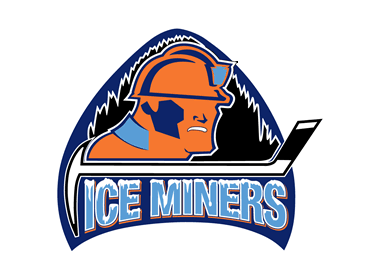 Keystone 2 @ Michigan 1 – The Keystone Ice Miners completed a three-game road swing with their third win of the weekend thanks to a 2-1 win in Flint against the Michigan Warriors in the lone NAHL game on Sunday. Alex Blankenburg was the star for the Ice Miners, as the veteran goalie made 46 saves in the win. The win moved the Ice Miners into 1st place in the North Division with a 5-2-1 record. Michigan fell to 1-6-0.
Less than two minutes into the game some nice work in the corners got the puck to an open Vito Aluia in the high slot and the veteran forward wired a shot past Michigan goalie Ryan Wischow for a 1-0 lead.
The lead would stay that way until midway through the 2nd period as Keystone would increase the lead to 2-0. While on the power play, Keystone did some good work to keep the puck in the offensive zone as Matt Jones found Austin Romzek in front and Romzek redirected the puck through the legs of Wischow to put Keystone ahead by two.
The lead would stay that way until late in the 3rd period. With Keystone in the box, Michigan pulled the goalie for the extra attacker and a 6 on 4 advantage. After moving the puck around the zone a shot from the point was redirected by AJ Marcinek past Blankeburg to spoile the shutout with just 1:13 to go in the game.
Michigan outshot Keystone 47-20, but it was Blankenburg who was the difference in the win.