24 in 24 Series: Wenatchee Wild
September 10, 2014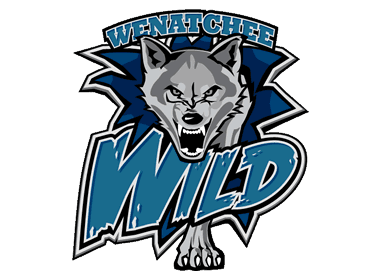 The 24 Teams in 24 Days series features a look at all 24 teams in the NAHL for the 2014-15 season, with a new team being highlighted daily, leading all the way up until the start of the regular season on Friday, September 12th as six NAHL teams take to the ice on Opening Night. 24 in 24 will go in-depth into each NAHL team and will include interviews with all 24 head coaches in the NAHL, as they provide fans with their expectations and outlook for the 2014-15 season, including taking a look at their roster and their strengths as a team. It will also take a look back on the 2013-14 season and how each team fared and what they accomplished. Best of all, 24 in 24 is done to provide the fans of the NAHL with an inside look at their favorite team and what to expect.
Wenatchee Wild
Bliss Littler (3rd year)
2013-14 record: 29-23-8, 66 pts. (3rd in the Midwest Division)
2013-14 leading scorer: Troy Loggins (60 GP, 23 G, 30 A, 53 pts, +2)
2014 Playoffs: Lost in the Midwest Division Finals to the Fairbanks Ice Dogs, 3 games to 2
2014-15 Division: South
First regular season game: Wednesday, September 17th vs. Amarillo Bulls, 10:30am
Home opener: Friday, September 26th vs. Odessa Jackalopes, 7:05pm
It was a season to remember for the Wenatchee Wild last year. They pushed to the eventual Robertson Cup Champions to the brink and were a goal away from advancing from the Robertson Cup final four. They also advanced eight players onto NCAA Division I hockey in 2013-14. One of the encouraging things for head coach Bliss Littler is that the team progressively got better as the season went along. The Wild were a young group and it showed at the beginning of the season, as they only won five of their first 15 games. However, the responded quickly and won a string of games to keep them above .500 for the rest of the season.
The Wild only won one of their final six games heading into the playoffs where they faced the Minnesota Wilderness in the Division Semi-Finals. After taking the first two games, the Wild dropped the next two, only to see future NHL Draft pick Chase Perry post a shutout in Game 5, making 48 saves to advance to the Midwest Finals against Fairbanks. Again, their series would go five games and take another overtime in the 5th and deciding game, but this time it was their opponent moving on in the playoffs and eventually winning the Robertson Cup as the Wild season came to a close.
"I am very proud of what the group last year accomplished and I think the last month of the season and into the playoffs, we were playing as good as anyone," said Littler. "We moved a lot of players onto the next levels of hockey from a very young group, so that was very gratifying for our organization."
Many of the key pieces from the group last season are gone including Perry, who was drafted by the Detroit Red Wings in June and will play in the NCAA for Colorado College this season. Also gone are the top seven scorers from a year ago. Littler said that heading into this year, they approached building their team like a complete reconstruction. "Our job is to move as many players on as possible, so we planned like every player was moving on. From there we fill in the pieces and we are going to find ourselves in a similar situation as last year where we have a handful of returners, but mostly new players including 10 players who will be in high school," said Littler.
Littler said that having a younger roster has played a role in Wenatchee's Division I commitments and has also played a major role in seeing the NCAA commitments at a record level league-wide. "There is no doubt that there is a really nice balance right now of younger talent, who are developing and adapting to this level of play at a rapid pace, as well as, older players who taking advantage of their last opportunity to make an impression. We have seen a big increase in the past few years of this happening and the league is trending younger, so it is something that is going to continue. The NAHL is a place where there is a home for everyone, which gives the rosters some diversity."
Of the seven returners coming back this season, Littler said that guys like David Powlowski and Jakob Ahlgren are two forwards who will be looked to carry some of the early load on offense. Powlowski had 14 goals last season, which ranked 3rd and had 24 points. Ahlgren had 17 points in 35 games played. Other returning forwards include Andre Pison, James Mathias and Joseph Kaszupski, who will provide some experience and depth. "Last year, we had a tough time starting out with scoring goals, but hopefully this year that won't be the case with the amount of returners we have up front," said Littler.
On defense, Littler is very complimentary about Dan Bailey, who is committed to Air Force and who will join veterans Ryan Gotelaere and Mitch Demario to enhance the defense. "Dan brings a nice amount of skill to the table and will make our power play better," said Littler. "Our defense will be pretty new to the mix, but there is some skill there so I am optimistic."
As for some of the other new faces expected to make an impact, Littler mentioned Ivan Bondarenko, who is a Russian-born player that is committed to Alabama-Huntsville, Donovan Ott, who is committed to Cornell and David Lappin, who played junior hockey last season in Canada.
The one position that remains unresolved in the goaltending position. The Wild lost both goalies from last season, including the NHL Draft pick Perry, so that will be the biggest question mark heading into the Showcase. Goalies listed on Wenatchee's current roster include Andrew Rohkohl, who backstopped Edina High School in Minnesota to the state championship last season and Johan Blomquist, who is a Swedish-born goaltender.
The Wild will play in the South Division this year, which is something Littler says will be a different factor compared to last season. "There will be a lot of travel, but that is normal, but we will be playing in bigger buildings in front of bigger crowds and the teams will be new. Everyone will be well-coached and it will be a battle every night, but it is too early to tell how it is going to go."
Next up in the NAHL 24 in 24 series: Wichita Falls Wildcats, September 11th