Two NAHL players named to USA Hockey Top Prospects Game
August 28, 2014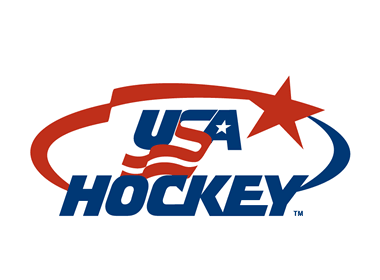 The North American Hockey League is pleased to announce that two goaltenders who will be playing in the league this season have been named as two of 42 players named by USA Hockey who will compete in the third annual CCM/USA Hockey All-American Prospects Game set for September 25th at First Niagara Center, home to the National Hockey League's Buffalo Sabres.
The game assembles the top U.S. players who are eligible for the 2015 NHL Entry Draft. Twenty-three players appeared on the 2014-15 NHL Central Scouting Futures List, which highlights players that have potential to be selected in the first three rounds of the draft. Players selected to compete in the CCM/USA Hockey All-American Prospects Game were chosen by USA Hockey in conjunction with NHL Central Scouting.
"This game has developed into an exciting opportunity for the best players in the United States to showcase their skills on a national stage," said Jim Johannson, USA Hockey's assistant executive director of hockey operations. "Input from the NHL scouting community is that this year's game will feature the highest level of talent to date for this event. We greatly appreciate the support of the Buffalo Sabres organization, which has proven to be an outstanding partner in this event."
The two NAHL goalies include Ryan Bednard of the Johnstown Tomahawks and Ryan Larkin of the Michigan Warriors.
Bednard, 17, is from Macomb, Michigan, and last season played for the Victory Honda 16U Tier I Midget team. His older brother Shane Bednard played last season for the Tomahawks and committed to play NCAA Division I hockey during the season with Bowling Green. Bednard (6'4/179) also played in the USA Hockey Select 17 festival earlier this summer. Of the four goalies in the game, he is the lone uncommitted goalie as of right now.
Tomahawks head coach Mike Letizia said that Bednard is a tremendous prospect. "It is a tremendous accomplishment for Ryan. He has great size, takes up a lot of net and has a great skill set. We are eager to see what he can do and I know there will be eyes on him at the NAHL Showcase. He is definitely ready to step right in and play at this level."
The other goalie is Ryan Larkin from the Michigan Warriors. Larkin, 17, is from Clarkston, Michigan, which is just a half hour from Flint where the Warriors play. Last season, Larkin (6'1/197) played for the Honeybaked 18U team and like Bednard, played in the USA Hockey Select 17 festival. Larkin is committed to play NCAA Division I hockey for Miami University in the NCHC.
"It is a great recognition for Ryan. He is very athletic and mobile and he tracks the puck so well," said Warriors head coach Moe Mantha. "We think he will add some great depth to our team this year and hopefully he can make the most of the opportunity and develop into an even better goaltender."