Incoming Wild defenseman Bailey makes NCAA DI commitment
August 27, 2014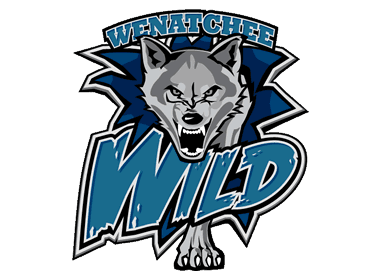 By Tom Elliott, St. Cloud Times
The Wenatchee Wild, proud members of the North American Hockey League (NAHL), are pleased to announce that incoming defenseman Dan Bailey has committed to play NCAA Division I hockey for the Air Force Academy. Air Force is a member of the Atlantic Hockey Association (AHA).
The 2014 graduate of St. Could Cathedral High School in Minnesota was accepted by Creighton University in Omaha, Neb., which doesn't have hockey. He figured he'd major in science, probably biology, and work his way toward a medical career.
Bailey caught the eye of Air Force Academy assistant Andy Berg. From there, Bailey got an invitation to a showcase camp on the Air Force Academy campus in Colorado Springs, Colo. After that, an official campus visit was scheduled for Aug. 17-19. By Monday evening, Bailey had given the Falcons' coaching staff a verbal commitment.
"It has been a crazy 90 days or so," said Bailey, a 6-foot-1, 165-pound defenseman. "This whole summer took a 180," said Bailey by phone from his host family home in Wenatchee, a city of 33,000 in southeastern Washington.
Bailey was a St. Cloud Times all-area team performer his senior year when the Crusaders went 21-9-1, earned a state Class A tournament berth and finished sixth in the state.
Bailey was Cathedral's top-scoring defenseman with seven goals and 31 assists. That ranked him fourth in the state among Class A defensemen.
None of that, however, garnered much attention from Division I college scouts. That's why Bailey, an excellent student, decided to go the academic route.
"It (Division I hockey) was always a goal, especially growing up in Minnesota," Bailey said. "Hockey is one of the biggest things out there."
He isn't sure whether he'll report to the Air Force Academy after this season or in two years. The Falcons went 21-14-4 under head coach Frank Serratore. No other NCAA Division I team had more NAHL graduates on its roster than Air Force.
Wenatchee's season starts in September at the NAHL Showcase. Bailey is participating in daily practices. The Wild were 29-23-8 in the NAHL Western Division last season, which includes the Minnesota Wilderness of Cloquet and the Minnesota Magicians of Richfield.
Click
here
for the rest of the story.