Forbes: NAHL partner Gongshow finds success in hockey niche
August 1, 2014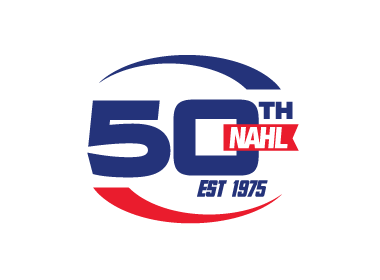 By Mark J. Burns, special to Forbes Magazine
When a niche gap exists in the marketplace, the entrepreneurial spirit sometimes takes hold of certain individuals to create something out of nothing. Through trial-and-error, bootstrapping initiatives and strategic decisions, that risk may not only turn into a profitable business, but also, a recognizable brand.
Such has been the journey over the last 12-plus years for Ger McNamee, Chief Executive Office and Co-Founder of Gongshow Gear.
In the early 2000s, the former Canadian junior hockey player noticed that a "lifestyle street brand" for the hockey community did not exist compared to other sports.
"That was the beginning motivation," now says the 34-year-old McNamee, "to make something that really reminded hockey players of this great lifestyle and bond that they have with each other when they play the game."
McNamee — who currently resides in his hometown of Ottawa, Ontario — admitted that he didn't really know that he had a "business on his hands" at the time. That first year, he and his Co-Founder, Craig Kennedy, churned out just 24 hats with the word 'Gongshow' on the front. The duo ran the business remotely while attending separate colleges, and in 2006, finally set up a home base in Ottawa, renting a 1,000 square foot space from another office.
"We were bootstrapping for sure," McNamee laughs now, adding that the small office housed the company's inventory in the early days.
He now leads the multi-million dollar company and his roughly 30 employees. According to McNamee, Gongshow has experienced 50 percent growth per year over the last five consecutive years.
It's currently partnered with junior hockey leagues across the United States and Canada, including the Junior 'A' North American Hockey League (NAHL), where the company is the league's Official Lifestyle Hockey Apparel company. With a target demographic of 13-25, Gongshow has leveraged social media platform likes Twitter, Facebook, Instagram and YouTube to reach a wider audience and ultimately, grow the brand.
"As social media has grown, it deserves a big part of our marketing efforts, and as a result, we spend a large amount of time on it," McNamee said.
Click
here
to read the rest of the feature story.