USA Hockey announces new safety standards for junior hockey
June 12, 2014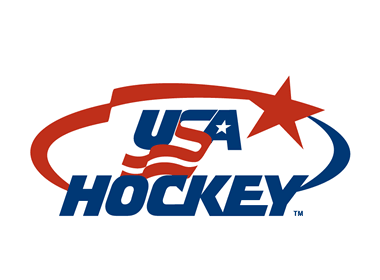 Safety and player development dominated conversations during USA Hockey's four-day Annual Congress in Colorado Springs, Colorado, which concluded Saturday, June 8th. In addition, the organization reported a record number of players for 2013-14.
"We're focused on ensuring the safest possible environment and providing a development program that helps players of all ability levels reach their full potential," said Ron DeGregorio, president of USA Hockey. "That focus was very evident during our Annual Congress."
"With the work of our volunteers across the country as well as the support from partners like the National Hockey League, those in our corporate partner family and rink owners, to name a few, we continue to innovate and grow," said Dave Ogrean, executive director of USA Hockey. "We're also committed to the use of technology, particularly as it relates to the education of coaches, players, officials and parents."
On the safety front, USA Hockey's board of directors unanimously supported the hiring of a national safety director that will lead the organization's efforts related to both on- and off-ice safety.
In addition, the board approved strengthening of rules to influence the reduction of fighting in junior hockey, including adding a 10-minute misconduct to any fighting major at the Tier I and Tier II level beginning in 2014-15. A second fight in the same game earns the player a fighting major and a game misconduct.
"Our players safety has always been our top priority as a league. When we instituted a league-wide Code of Conduct Policy two years ago, our mission was to continue a standard of discipline that has performed extremely well for many years," said NAHL Commissioner Mark Frankenfeld. "We believe the new and enhanced rules instituted by the USA Hockey Junior Council for this upcoming season will continue to help players understand the consequences of unwanted and dangerous actions, and that understanding will lead to a higher level of respect for the opposing player as well as the game of hockey."
"Our efforts in player safety include a concerted focus on eliminating dangerous behavior in junior hockey," said John Vanbiesbrouck, vice president of USA Hockey and chair of the Junior Council. "We're making significant and continued progress, and from my standpoint as a parent, that's a real positive."
Another safety-related item reviewed by USA Hockey's board of directors was the Look-Up Line, a proposed ice marking that extends 40 inches in width from the bottom of the kick plate of the boards that is "safety" orange in color. The intent is to affect the reduction of head and neck injuries. The board passed a policy statement that allows use of the Look-Up Line line and encourages rinks that utilize the mark to report pertinent observations to the USA Hockey Look-Up Line Safety Task Force.
"There was terrific collaboration on the topic of safety," said Dr. Michael Stuart, chief medical officer of USA Hockey. "We continue to make progress on all fronts and that is extremely pleasing to see."
Record Numbers: The visibility provided by the Olympic Winter Games, coupled with robust efforts in attracting new players to the game and an innovative development program contributed to record numbers for USA Hockey in 2013-14.
The final record player count -- including youth, junior and adult-aged players -- was 519,417 in 2013-14, eclipsing the previous high mark of 511,178 established in 2011-12.
In addition, the total number of players, coaches and officials part of USA Hockey finished at 598,841 in 2013-14, beating the previous best of 594,959 from the 2011-12 campaign.
USA Hockey also set a new mark for total numbers overall, inclusive of players, coaches, officials, administrators, team managers/volunteers, and parents. The final tally of 1,075,424 surpassed the former high of 1,061,130 established last season.