Wildcats begin head coach search after Baxter takes new role
April 29, 2014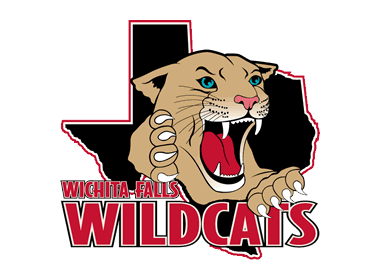 By Ben Horner, Wichita Falls Wildcats
The Wichita Falls Wildcats have promoted head coach Paul Baxter to President and General Manager of the organization, it was announced on Tuesday.
"We have a mission to win a championship," said Wildcats ownership partner Roy Davoult. "This is another step in that direction. I'm looking forward to working closely with Paul in his new role."
"We want a winning team in Wichita Falls," co-owner Alex Shnayderman added, "and this is the direction we need to go to make that happen."
Baxter spent three years behind the bench in Wichita Falls beginning with the 2011-12 season, with the Wildcats posting an improved record during each year of his tenure. He finished with a record of 77-90-13 in his time as head coach, culminating in a 31-25-4 mark this season.
"We know that we are moving in the right direction, and our decision that this was the best way forward was a unified one," Baxter said in Tuesday's press conference. "This is a role that I believe I am well-suited for. Experience wise, I do not think you are going to find too many guys who have been in hockey as a professional as long as I have been."
During Baxter's three-year stewardship, 17 Wildcats players moved on to play collegiate hockey at the Division I level, with many more continuing their careers at Division III institutions. Additionally, three former Wildcats were drafted by National Hockey League clubs, including Zach Pochiro (2011-12), Tucker Poolman (2011-12) and Evan Cowley (2012-13).
A search for a new head coach is already underway, while Chris Ceransky will continue in his role as an assistant coach. During the organizational restructuring, assistant coach Nicholas Harper was offered a restructured role, which he declined.
"Nick is a talented hockey coach, and a great person," Baxter said. "We will all certainly miss him in the organization, and we wish him well for the future. We are sure he will be successful in whatever his next challenge may be."