Watch Now: NAHL Plays of the Week, Mar. 31-Apr. 6
April 8, 2014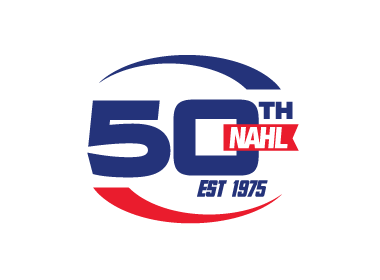 The North American Hockey League (NAHL) is pleased to continue the NAHL Plays of the Week, seen exclusively on NAHL.com this season.
The Plays of the Week can be viewed every week on the NAHL TV platform and features the top goals and saves of the week from NAHL games played Monday-Sunday that respective week.
The opening games of the Robertson Cup Playoffs brought fans some excitement, drama and even some upsets as seen in this week's edition of the Plays of the Week.
Do you have a goal or a save that you would like to see in the NAHL Plays of the Week? We want to hear from you! Email us your nominations and you could see them in next week's edition.
This week's edition features plays from the following:
Marcus Ericsson - Rio Grande Valley Killer Bees
Jake Kamrass - Topeka RoadRunners
Tyler Poulsen - Topeka RoadRunners
Evan Giesler - Bismarck Bobcats
Cullen Willox - Bismarck Bobcats
Nicholas Rivera - Wenatchee Wild
Matthew Nuttle - Wenatchee Wild
Alex Rauter - Wenatchee Wild
Michael Louria - Minot Minotauros
Jake McCann - Minot Minotauros
Scott Dornbrock - Minot Minotauros
Jake Howie - Minot Minotauros
Kyle Gattelaro - Amarillo Bulls
Tyler Gernhofer - Amarillo Bulls
Eric Purcell - Amarillo Bulls