Watch Now: NAHL Plays of the Week, Mar. 24-30
April 1, 2014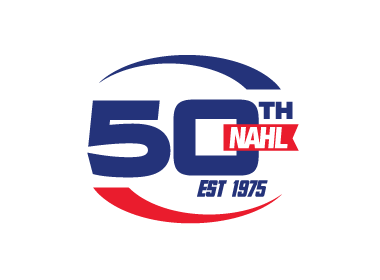 The North American Hockey League (NAHL) is pleased to continue the NAHL Plays of the Week, seen exclusively on NAHL.com this season.
The Plays of the Week can be viewed every week on the NAHL TV platform and features the top goals and saves of the week from NAHL games played Monday-Sunday that respective week.
These goals and saves during the final weekend of the regular season in the NAHL, should get you primed and ready for the Robertson Cup Playoffs.
Do you have a goal or a save that you would like to see in the NAHL Plays of the Week? We want to hear from you! Email us your nominations and you could see them in next week's edition.
This week's edition features plays from the following:
Mike Davis - Amarillo Bulls
Tyler Poulsen - Topeka RoadRunners
Lonnie Clary - Fairbanks Ice Dogs
Max Milosek - Port Huron Fighting Falcons
Paul Berrafato - Amarillo Bulls
Yu Hikosaka - Topeka RoadRunners
Jordan Heller - Aberdeen Wings
Brett Gervais - Fairbanks Ice Dogs
Bryce VanHorn - Port Huron Fighting Falcons
Zach Glienke - Topeka RoadRunners
Dean Rhymer - Amarillo Bulls