Trousdale Moves On To St. Olaf
August 28, 2009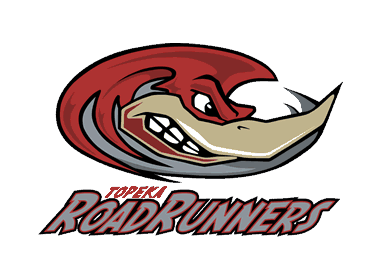 After two seasons as a forward with the Topeka Roadrunners, Ross Trousdale is moving on to a collegiate career with Division III St. Olaf University. Committing to St. Olaf gives the Buffalo, Minnesota native a chance to return home for his college career.
"It still hasn't hit me that I'm not going back (to Topeka)," said Trousdale. "But I feel as soon as I report to school, that will kick in."
In his two seasons with Topeka, the fan favorite accumulated 16 goals and 29 assists, but his contributions to the team went far beyond the scoresheet.
"He played a big role in the success of this program," said Roadrunner head coach, Scott Langer. "His stats don't reflect the effect he had as a role player. I mean the kid played with a cast on his hand, and no one knew. That's the kind of skill he has."
Prior to joining St. Olaf, Trousdale will give Topeka fans one more chance to see him in action when he plays in the club's Alumni game on Sunday, September 6. For more information, and to purchase tickets, visit the newly re-designed website at www.topekaroadrunners.com.