Watch Now: NAHL Plays of the Week, Jan. 27-Feb. 2
February 5, 2014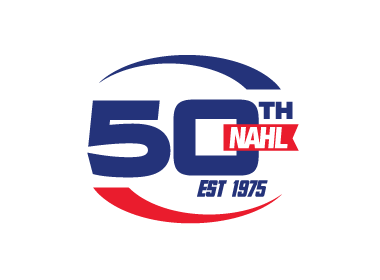 The North American Hockey League (NAHL) is pleased to continue the NAHL Plays of the Week, seen exclusively on NAHL.com this season.
The Plays of the Week can be viewed every week on the NAHL TV platform and features the top goals and saves of the week from NAHL games played Monday-Sunday that respective week.
Just two months remain in the regular season, which means that that 17 great plays you are about to see are being done under more and more pressure situations, which make them all the more remarkable.
Do you have a goal or a save that you would like to see in the NAHL Plays of the Week? We want to hear from you! Email us your nominations and you could see them in next week's edition.
This week's edition features plays from the following:
Tanner Holmquist - Minot Minotauros
Brady Ferguson - Amarillo Bulls
Chase Matson - Soo Eagles
Daniel Rzavsky - Topeka RoadRunners
Chase Perry (Save) - Wenatchee Wild
Chad Guderian (Hat Trick) - Odessa Jackalopes
Brad LeLievre - Corpus Christi IceRays
Will Johnson - Minnesota Magicians
Troy Loggins - Wenatchee Wild
Jake Johnson - Minot Minotauros
Mike Sabatini - Soo Eagles
Stanislav Dzakhov - Bismarck Bobcats
Andrew McLean - Odessa Jackalopes
Roman Ammirato - Amarillo Bulls
Matt Colford - Minnesota Magicians
Malo Ville - Corpus Christi IceRays
Willie Brown - Topeka RoadRunners