NAHL Integrates 2009-10 Schedule into Pointstreak
August 14, 2009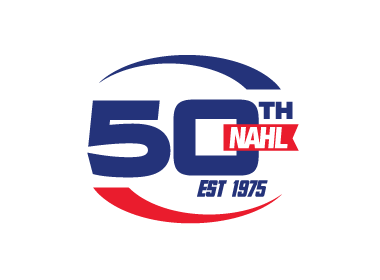 FRISCO, Tex. -- The North American Hockey League (NAHL), marking its 34th season of on-ice competition in 2009-10, today announced that its composite schedule has been integrated with Pointstreak.com. Regular season games for each of the 19 teams in the League's four divisions -- the Central, South, North and West -- can now be found within the Pointstreak system.
All changes to the schedule since its release in June have also been made within Pointstreak.
Additionally, all games for the North American Prospects Hockey League's (NAPHL) Future Prospects Tournaments, and the at-large games for the Blaine Showcase have been uploaded into Pointstreak.
NAHL Future Prospects Tournament Schedule
The NAHL's regular season will open with two West Division games on Friday, September 11 as the Alaska Avalanche hosts the Kenai River Brown Bears, and the Wenatchee Wild hosts the Fairbanks Ice Dogs. Following the opening weekend, the NAHL Showcase at Blaine, Minnesota's Schwan Super Rink will take center stage, beginning on Wednesday, September 16.
Pointstreak is the official statistics provider for the NAHL, and is the leading provider of real-time scoring and advanced league administration and statistical systems for league-based sports organizations. It is also the official Web site design and hosting company of the NAHL. For more on Pointstreak, visit http://www.pointstreak.com/.