NAPHL announces 2009-10 event schedule
June 11, 2009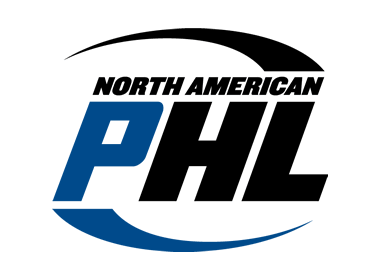 It might only be June, but the North American Prospects Hockey League isn't wasting any time putting the pieces in place for its inaugural season.

The league has finalized its five-tournament schedule for the 2009-10 campaign, all of which promise an unrivaled scouting presence as the 20 member USA Hockey-certified Midget programs from across the U.S. chase a league championship.

The season kicks off at the Schwan Super Rink in the Minneapolis suburb of Blaine, Minn., from September 17-20, 2009. Held in conjunction with the North American Hockey League's seventh annual Showcase Tournament, the event is one of the most heavily scouted in all of North America, with hundreds of junior, college and NHL coaches and scouts in attendance.

The tournament schedule moves to the Rex Plex in the St. Louis suburb of St. Peters, Mo., from October 9-12, 2009. Given its central location and close proximity to a number of junior and college programs, the event is expected to attract another strong scouting presence at all levels.

From December 3-6, 2009, the NAPHL makes its way to Rochester, N.Y., and the ELS Sports Centre. Players will again be treated to plenty of opportunities for exposure, given that the showcase will be held in the backyard of many of the top junior and college programs on the East Coast.

The NAPHL will showcase its fourth event of the season from January 15-18, 2010 at the Ice Cube in Ann Arbor, Mich., home of the U.S. National Team Development Program. Held in conjunction with the third annual NAHL Top Prospects Tournament, this weekend has quickly established itself as a can't-miss for scouts and coaches from around North America.

The fifth and final league tournament event of the season will be held from February 12-15, 2010 at Sharks Ice in San Jose, Calif. Showcased in one of the emerging hockey regions in the U.S., the only NAPHL event on the West Coast will crown the league's champions and promises no shortage of junior and college scouts.

But the NAPHL season doesn't end there, as the league's top players over the course of the year will be selected to participate in the NAPHL Top Prospects Tournament, which will be held from May 6-9, 2010 in Wenatchee, Wash., in conjunction with the NAHL Robertson Cup Championship Tournament.

More information on the NAPHL will be announced in the coming weeks. For more information on the NAPHL, visit NAPHL.net.