Watch Now: NAHL Plays of the Week, Dec. 30-Jan. 5
January 7, 2014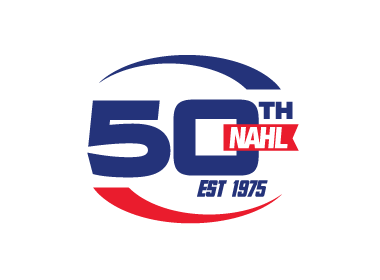 The North American Hockey League (NAHL) is pleased to continue the NAHL Plays of the Week, seen exclusively on NAHL.com this season.
The Plays of the Week can be viewed every week on the NAHL TV platform and features the top goals and saves of the week from NAHL games played Monday-Sunday that respective week.
Ring in the New Year with over 20 plays that will make you excited for the second half of the NAHL 2013-14 season!
Do you have a goal or a save that you would like to see in the NAHL Plays of the Week? We want to hear from you! Email us your nominations and you could see them in next week's edition.
This week's edition features plays from the following:
David Zevnik (Save) - Wichita Falls Wildcats
Nick Monfils - Corpus Christi IceRays
Matt Anders - Bismarck Bobcats
Noah Batis - Port Huron Fighting Falcons
Jared Dedenbach - Rio Grande Valley Killer Bees
Bjorn Sigurdarson - Aberdeen Wings
Matt Meier - Johnstown Tomahawks
Nick Belger - Soo Eagles
Mac Jansen - Coulee Region Chill
Malo Ville - Corpus Christi IceRays
Huba Sekesi - Bismarck Bobcats
Ben Greiner - Rio Grande Valley Killer Bees
Collin Delia (Save) - Amarillo Bulls
Jesse Tredinnick - Coulee Region Chill
Jake Kamrass - Topeka RoadRunners
AJ Jarosz - Soo Eagles
Sebastian Fuchs - Kenai River Brown Bears
Jordan Heller - Aberdeen Wings
Noah Batis - Port Huron Fighting Falcons
Peter Halash - Topeka RoadRunners