NAHL announces Entry Draft results
May 20, 2009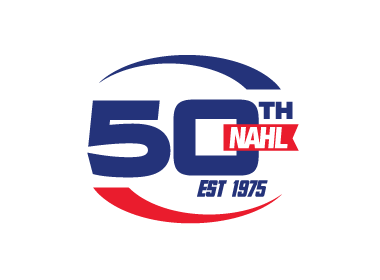 The North American Hockey League has announced the results of the 2009 NAHL Entry Draft, which was conducted today. The players selected are listed by team in alphabetical order.
The 2009 NAHL Draft results are available here.
The league's coaches and general managers also selected Chicago Fury U16 forward Derek Zike with the first overall pick in the draft. Derek was seriously injured during a game at a tournament in Ann Arbor, Mich., in January.
Today's NAHL Entry Draft also kicked off the online auction of hockey memorabilia and more through eBay in which all proceeds will benefit the Derek Zike Special Needs Trust. The 10-day auction will end on Saturday, May 30. Learn more about Derek at DerekZike.com.
More information on the NAHL Entry Draft is available here.
Tryout information for all 19 NAHL teams is available here.
The North American Hockey League, the only USA Hockey-sanctioned Tier II Junior A league boasting 19 teams from across the country, prides itself on the social maturity and skill development of student-athletes ages 16-20 with aspirations of advancing to collegiate and/or professional hockey.