NAHL approves sale of RoadRunners
May 7, 2009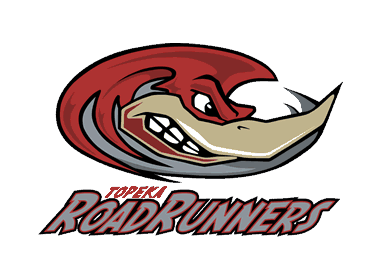 The North American Hockey League announced today that its Board of Governors has approved the transfer of membership of the Topeka RoadRunners.

An open-to-the-public press conference has been scheduled for Friday, May 8 at noon (CST) at Topeka's Kansas Expocentre - home of the RoadRunners - to introduce the team's new owners.

"The RoadRunners organization has been vital part of our league the last five years and we're nothing but excited about the new ownership group's long-term commitment to the Topeka community and the NAHL," said NAHL commissioner Mark Frankenfeld.

On the ice, the RoadRunners are led by head coach and general manager Scott Langer, who has guided the team the last five seasons. Boasting a distinguished coaching resume and outstanding track record for player development, Langer has perennially iced competitive teams in a South Division that has produced five of the last six Robertson Cup champions.

Langer, who guided Topeka to the NAHL's South Division regular-season and playoff championships in 2007-08 which culminated in a berth to the Robertson Cup Championship Tournament, has also moved over 50 players onto the collegiate and professional ranks.

"This group has been working hard to make long-term commitments to the team, as well as the local community that will provide fans, sponsors and the community-at-large with an affordable, entertaining product," Langer said of the RoadRunners' new owners. "Promising a fresh, new attitude, this ownership group is excited about the potential in Topeka, a market that has warmly embraced the RoadRunners."

Under the team's previous owner, Mary Magdalene Lorang, who relocated the team from Santa Fe, N.M., the RoadRunners were named NAHL Organization of the Year in 2007-08. What's more, over 20 players secured Division I college commitments to further their athletic and academic careers with a number of others advancing to professional hockey.

"Mary's passion for junior hockey helped bring our league to a new level and we wish her nothing but the best," said Frankenfeld.