Watch Now: NAHL Plays of the Week, Dec. 2-8
December 10, 2013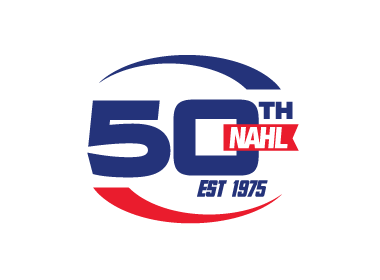 The North American Hockey League (NAHL) is pleased to continue the NAHL Plays of the Week, seen exclusively on NAHL.com this season.
The Plays of the Week can be viewed every week on the NAHL TV platform and features the top goals and saves of the week from NAHL games played Monday-Sunday that respective week.
Goalies step to the forefront this week with several big saves. We also mixed in some recognition of those setting up the nice goals.
Do you have a goal or a save that you would like to see in the NAHL Plays of the Week? We want to hear from you! Email us your nominations and you could see them in next week's edition.
This week's edition features plays from the following:
Robin Hoglund - Janesville Jets
Anthony Croston - Rio Grande Valley Killer Bees
Bruno Birzitis - Soo Eagles
David Zevnik (Saves) - Wichita Falls Wildcats
Luke Ditsch - Austin Bruins
Jake Ahlgren - Wenatchee Wild
Brogan Rafferty (Goal)/Eddie Matsushima (Assist) - Coulee Region Chill
Nick Lehr (Save) - Austin Bruins
Jake Horton - Aberdeen Wings
Brad LeLievre (Goal)/Marting Hojbjerg (Assist) - Corpus Christi IceRays
Aaron Nelson (Save) - Bismarck Bobcats
Dino Balsamo - Rio Grande Valley Killer Bees
Michael Caruso - Soo Eagles
Troy Loggins - Wenatchee Wild
Jake Durflinger - Corpus Christi IceRays
Stan Dzakhov - Bismarck Bobcats